Muntin and mullions are typically confused as the same thing because they sound very similar. They are both components of replacement windows.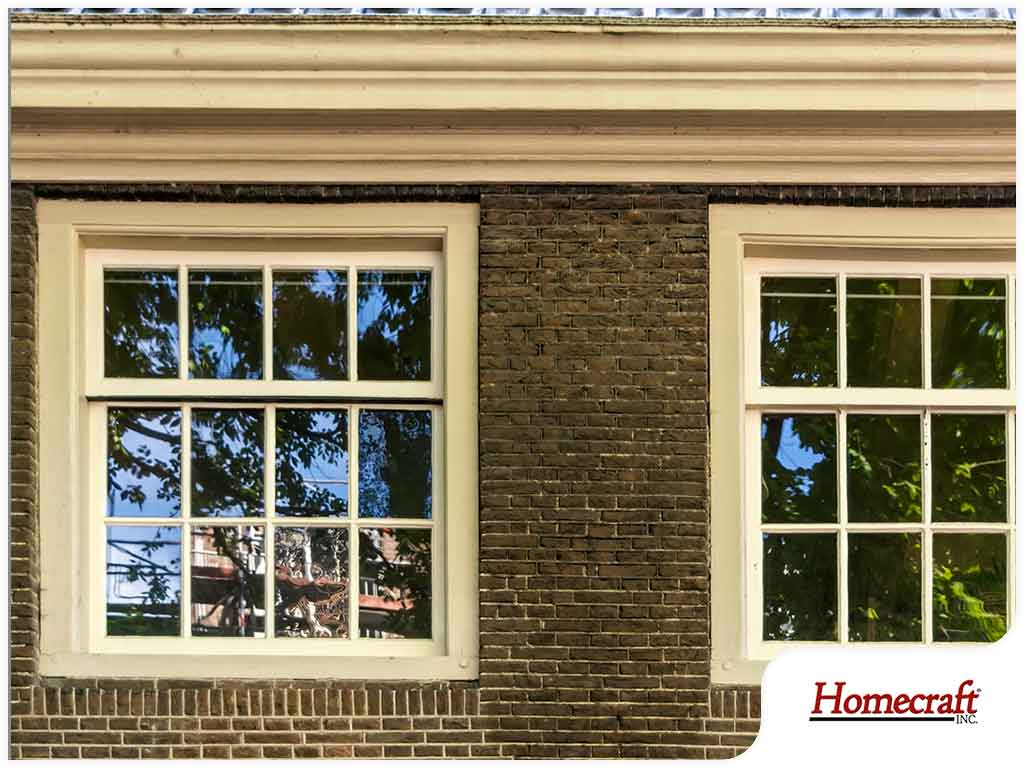 Read on to find out the difference between a muntin and a mullion.
Modern Use
Window companies rarely distinguish muntins and stiles differently because it's one of the last things customers pay attention to. As a result, both fall under the category of muntin. Now, most refer to them as grilles.
Some manufacturers call window elements grilles, including muntins, grids, windowpane dividers or mullions. Today, a mullion or grille is only used to improve the appearance of windows. Sandwiching thin strips of aluminum or plastic between double-pane windows create the illusion of muntins. The grilles can also be fixed on the outside of the glass. These accessories are commonly offered as an add-on or for an additional charge.
At Homecraft Inc., we offer Diamond, Colonial or Queen Anne Grids for our vinyl windows. They make your windows more beautiful without additional maintenance.
Muntins
Muntins refer to any vertical divider found in windows, wood panels, doors or furniture. Builders used to use them because they were structurally necessary; the building's outer walls in the past couldn't handle the load of large windows in walls. Muntins channel the weight of windows vertically.
Mullions
Though mullions are also used for support, they are different from muntins. A mullion is a vertical bar between glass panes in a window. Before, it wasn't possible to manufacture large pieces of glass. Bigger panes of glass were achieved by combining smaller glass panes using mullions. In short, mullions are the vertical pieces of wood that separate panes of glass.
Whether you need help with a vinyl or wood window installation, you can count on Homecraft Inc. We install windows, doors, roofing, siding and more. Call us at 1-877-494-0377 or fill out our online form to schedule a free in-home consultation and get an estimate. We serve homeowners in Bear and Wilmington, DE.