Corner windows are usually utilized as a cozy seating area or reading nook. It's always nice to lounge or read while enjoying a view. However, it can be tricky to add curtains or blinds to these windows.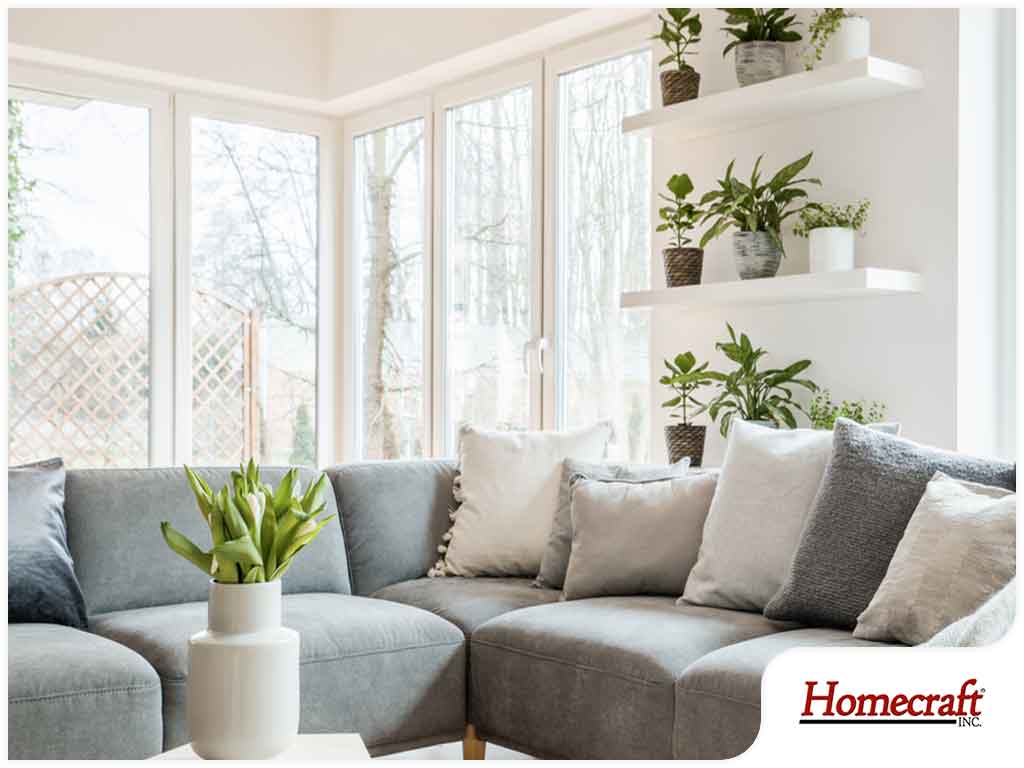 Here are treatment ideas for corner windows from a trusted window and siding contractor.
Sheer Curtains
Make your space look and feel fresher by adding sheer curtains to your corner windows. This window treatment is ideal if you want to get some privacy while still allowing natural light into the room.
Valance
Make your corner windows stand out by hanging valance fabric on pegs. Consider using a repeating top treatment if you have larger corner windows. Loops and tassels on a valance create a smooth transition where the windows meet. Choose bolder colors to draw more attention to the windows and create a warmer nook.
Casements
Simple blinds are ideal for small corner casement windows. You can use the same style of blinds for other windows in the room to create a unified look. Whether you need a siding or casement window replacement, you can count on Homecraft Inc. We install windows in different sizes, styles, and finishes.
Matching Layers
Create a beautiful symmetry in your corner space by using matching, layered treatments. With this option, you can open each window treatment separately. You can use the same style and fabric for your windows for a unified look.
Extended Drapes
If you want to conceal your corner windows because they're of a different style, then extend the drapery treatment over the edges. They will appear like a continuous panel, turning the corner to hide a different window type.
Creating a Connection
Some windows are separated at the corner but are too close to have different treatments. Connecting these windows with a single drape can make a room feel more spacious.
Turn to Homecraft Inc. for quality window replacement services. Our team will help you choose the best window style, size and material for your home. We also install vinyl siding, gutters and roofs. Call us at (302) 798-0302 or complete our online form to request a quote. We serve homeowners in Wilmington and Hockessin, DE.