It's always a good idea to complete your home improvements by fall because working outside will become difficult in winter. Accomplishing repairs and upgrades will also improve your home's energy efficiency so you don't experience significant changes in your HVAC costs.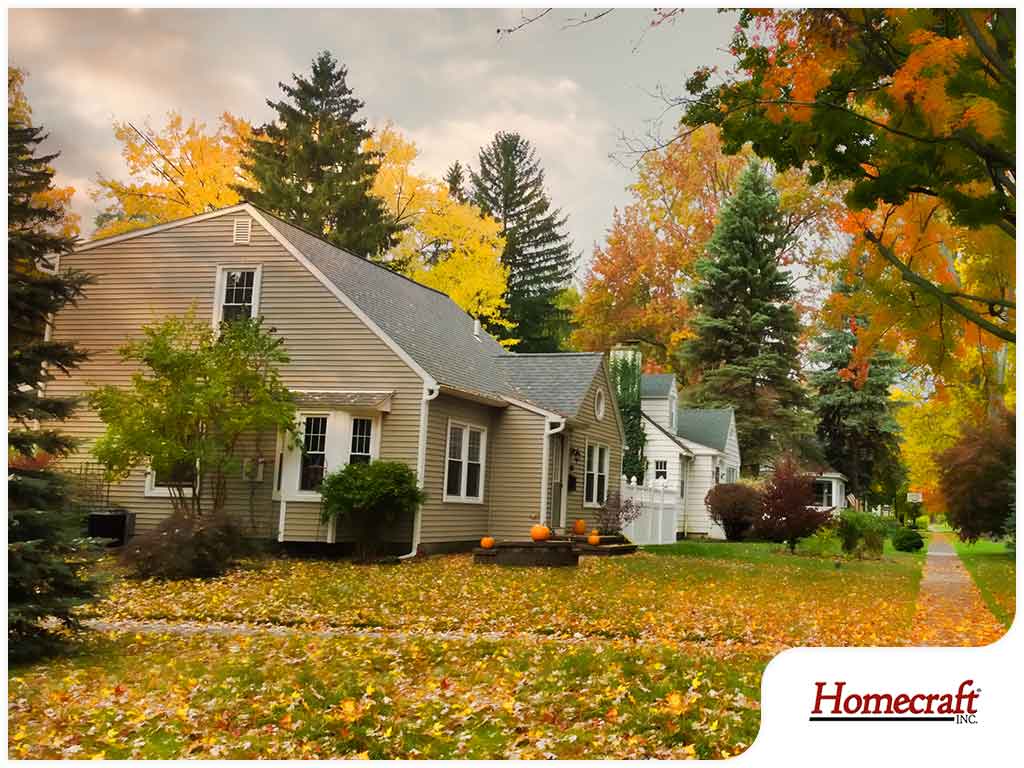 Our siding experts have prepared a checklist to make sure your home is ready for the colder months.
Outdoors
Get rid of dead or dying tree limbs and bring your potted plants indoors. Trim your landscaping, fertilize and reseed your lawn, and plant bulbs for spring blooms. Cover any patio furniture and bring then inside if possible.
Have the roof, gutters and downspouts inspected and cleaned. Check the weatherstripping around doors and windows. Address weatherstripping gaps because they can increase your heating bill by up to 10 percent.
Check the exterior caulk at the corners of siding and around any wiring or plumbing entry point. Contact your siding contractor to complete repair or replacement as needed. Fix peeling exterior paint because weather extremes can worsen this problem. Clean your windows.
Indoors
Have your fireplace check and HVAC serviced. Test smoke and carbon monoxide alarms and replace batteries if needed. Don't forget to check the expiration date of your fire extinguisher. Reverse your fans so they circulate warm air. Clean your carpets, change air filters and insulate exposed water pipes.
Make sure your tools are working well and easy to access if you live in an area that's prone to heavy snow. Store lawn mowers and other garden tools. Turn off exterior faucets and store hoses to prevent pipes from freezing.
Turn to Homecraft Inc. for quality home improvement services. Our team specializes in vinyl siding installation, gutter protection systems, roof replacement and more. Call us at 1-877-494-0377 or fill out our online form to schedule a free in-home consultation and get an estimate. We serve homeowners in Hockessin and Wilmington, DE.