When choosing a siding material for your home, there are many options at your disposal. From wood shakes and aluminum to wood clapboards and fiber cement, all have their pros and cons. However, vinyl has long been the most practical and popular siding material choice among homeowners looking for the best value. One of vinyl's drawbacks is that it is susceptible to ugly stains and discolorations.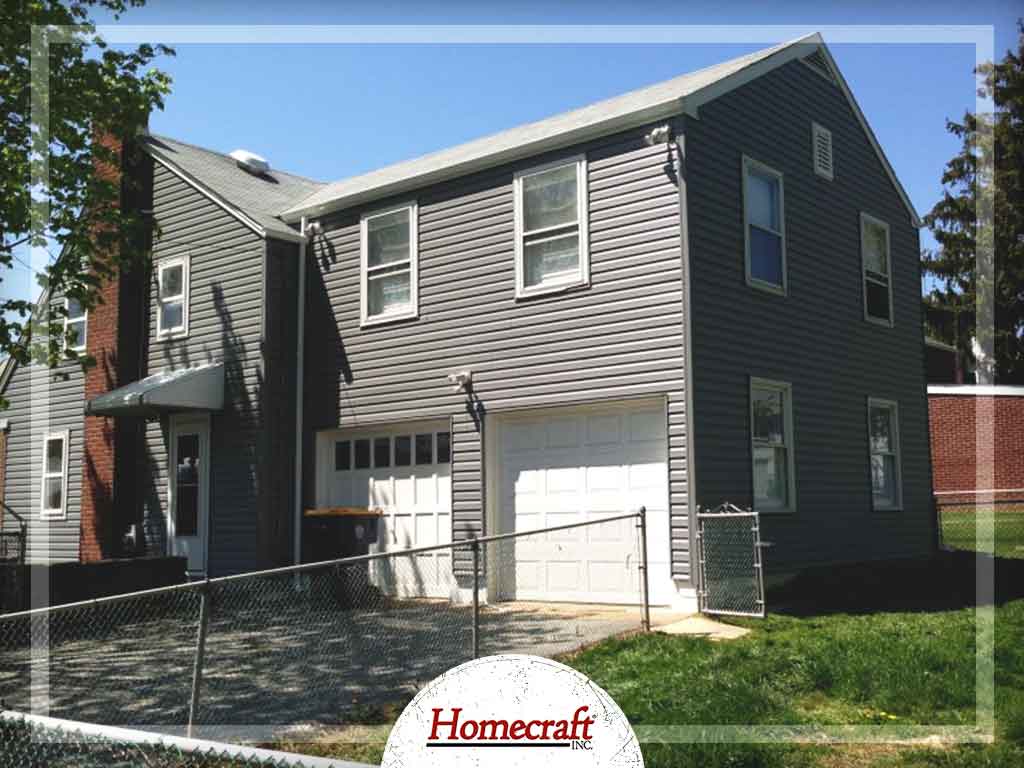 Homecraft® Inc., proud provider of premium vinyl siding from top manufacturers Mastic® and Provia®, explains below the top causes of stains and discolorations on vinyl siding, as well as what you can do to remedy them:
Mold and Mildew
Mold and mildew growth result in greenish black stains on vinyl siding, leaving it unsightly and ruining your home's curb appeal. This growth usually occurs as a result of water infiltration, so you'll want to make sure your roof and gutters are in tiptop shape at all times.
Algae
Algae is often confused with mold, but this type of staining and discoloration can be found on siding that is shaded and always damp. While these stains are principally a cosmetic concern and can be cleaned by scrubbing with mild soaps, or more aggressive cleaners, there may remain a hidden problem in the form of widespread rot or insect damage.
Dealing with Mold or Algae on Siding
Where there are apparent "growths" on your siding, consider the following measures:
Clean siding properly with soap and water, or stronger cleaners if necessary
Make sure siding is allowed to dry properly and completely
Increase mold/algae resistance by using a fungicidal additive in your paint or stain
Want to give your siding an overhaul instead? As your trusted siding contractor, Homecraft Inc. will work with you to install only the highest quality siding, as well as offer proper siding maintenance to ensure your siding not only lasts but stays beautiful for the years to come. Call us now at 1-877-494-0377 or fill out our contact form for a FREE estimate. We serve Hockessin, Wilmington and nearby DE communities.