Pleasant Hill, Maryland
Stellar Home Improvement Services in Pleasant Hill, HD
Homecraft® Inc. gives you superior service in Delaware, Maryland, New Jersey or Pennsylvania when it comes to roofing, siding, replacement windows, doors, and gutters. From small repairs to complete home renovation, Homecraft® Inc. is a perfect choice in Pleasant Hill MD, an historic home near Pomfret, Maryland. With an unmistakable charm and historic 18th century significance, we want to help retain the history of this area with our vast services that are sensitive to restorations of structures listed on the National Register of Historic Places.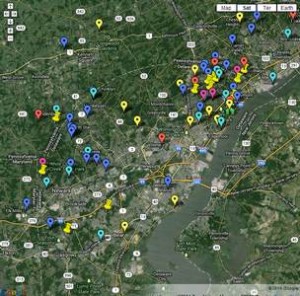 Energy Efficient Window Replacement in Pleasant Hill MD
We provide you with two choices: our own Homecraft® Inc. vinyl replacement windows or Andersen® wood replacement windows so you get superior performance, guaranteed energy savings, and reliable service. Windows not only boost the curb appeal of your home, they can help you decrease monthly energy usage and costs. Our experienced team can come up with a beautiful and spacious sunroom enclosure to help you enjoy outdoor living in the comfort of your own home!
New Doors in Pleasant Hill MD
What better way to welcome your family and visitors than with a gorgeous new front door? Perhaps you have a broken old patio door and need a new sliding door, or maybe you want a new automatic garage door to replace your old one. We are your #1 door company, with experts who can create a brand new entryway with weather-resistant storm doors to protect your home at an incredible price.
New Siding in Pleasant Hill MD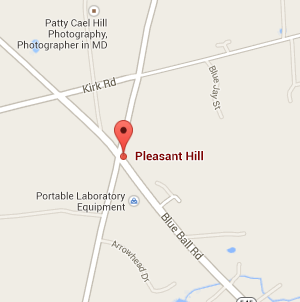 Our team can guide you on which colors, textures and styles to choose. Homecraft® Inc. gives you a choice of siding materials for the best value in Pleasant Hill. Boasting all kinds of siding for you to choose from, from cedar shake to resemble real wood to easy-to-clean vinyl siding, you will get peace of mind knowing our siding is top quality.
Roofing in Pleasant Hill MD
As the most important structural system in your home, your roof must protect your house and your family from all types of weather. You don't want to install cheap materials or hire shoddy workmanship on your roofing system, which is why so many of your neighbors trust Homecraft® Inc. for roof repairs and new roofing in Pleasant Hill. We are GAF Master Elite® roofing contractors offering our "Golden Pledge™" warranty protection.
Gutters in Pleasant Hill MD
Pleasant Hill MD homeowners shouldn't have to experience water damage, clogged gutters or ice dams. With quality gutters, Homecraft® Inc. promises you those days are over. Our team of professionals can install your gutter system that's built to last, efficiently diverting rainflow due to rain, snow, or ice.
Home Improvement in Pleasant Hill MD
Adding value to your property is as simple as making a home improvement such as an addition or interior design work. Small repairs… a new kitchen…whatever you need, we can do it. Lean on our Homecraft® Inc. team to help you achieve your dreams so you can finally have the home you want in Pleasant Hill.
Areas we serve
Recent Jobs in Pleasant Hill, MD