Haverford, Pensylvania
Roofing, Siding & Replacement Windows for Haverford PA Homeowners
Siding, window replacement, doors, gutters, and roofing: there's nothing Homecraft® Inc. can't do when it comes to complete home improvements! From simple repairs to complete home renovations, Homecraft® Inc. is your top choice in Haverford PA for the best materials and products. Thanks to our dependable, reliable, dedicated and friendly contractors that are here for YOU, your experience is the best it can be.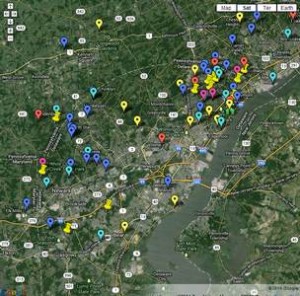 Our specialties include roofing, siding, replacement windows, doors, and gutters, all installed efficiently by our expert contractors. With more than three decades of experience in this niche, our professionals can help make your home a more comfortable and valuable one.
Haverford PA, a quaint community in Hartford Township and Delaware County, is just 10 miles from Philadelphia, featuring some of the area's most beautiful homes. Let's maintain the beauty and value of your home with improvements that keep you and the neighborhood happy.
Dependable Roofing in Haverford PA
Our "Golden Pledge™" warranty protection is part of our GAF Master Elite® roofing services with contractors who hold this high distinction with pride. Our contractors are constantly taking classes in the best installation techniques and materials, meaning your roof will last for decades. There's no doubt about it: you need to partner with Homecraft® Inc. for roof repairs and re-roofing in Haverford PA!
Home Improvement in Haverford PA
Our home improvement services are geared toward ensuring your biggest investment — your home — is all it can be. We invite you to call us for a free quote so our skilled and experienced team of professionals can get started installing the highest quality products possible.
Seamless Gutters in Haverford PA
Gutters from Homecraft® Inc. can efficiently divert the flow of water off your roof and away from your home. You don't want flooding in your basement! Our gutters can protect your home from damaging water infulitration in Haverford PA. Let Homecraft® Inc. install your next gutter system with confidence.
New Doors in Haverford PA
Homecraft® Inc. gives you weather-resistant storm doors that welcome all your guests with a new entryway highlighted by beauty and durability. We can replace your broken patio door with a new sliding door or replace your automatic garage door. Choose the leading door company in Haverford PA today.
Window Replacement in Haverford PA
Go for our replacement windows when you want the widest selection and best quality possible: choose from our own Homecraft® Inc. vinyl replacement windows or Andersen® wood replacement windows. Whichever you choose, guaranteed energy savings and reliable service will be yours to enjoy.
New Siding in Haverford PA
Our cedar shake siding or vinyl siding products in Haverford PA are Mother Nature-friendly and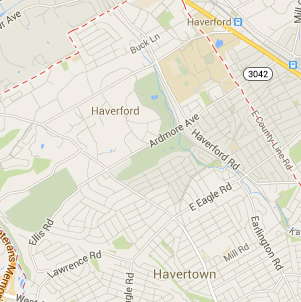 won't fade over time. Here at Homecraft® Inc., we sell and install siding in all kinds of textures, colors and styles!
Areas we serve
Recent Jobs in Haverford, PA
API token or Client ID is invalid.