Thornton, Pennsylvania
Make the Smart Choice for Home Improvements in Thornton with Homecraft® Inc.
We offer several home improvement services to make your house great. The Homecraft® Inc. team is known for its hard work, dedication and quality craftsmanship. Our prices are affordable, so you know your project can fit into any budget. We offer the following services:
Roofing
Siding
Gutters
Doors
Replacement windows
Homecraft® Inc. is proud to serve our neighbors in Thornton PA. It's home to the Thornton Village Historic District comprising buildings built between 1750 and 1855, having the distinction of being on the National Register of Historic Places. Hold on to that pride in your history by keeping your home looking its best with Homecraft® Inc.!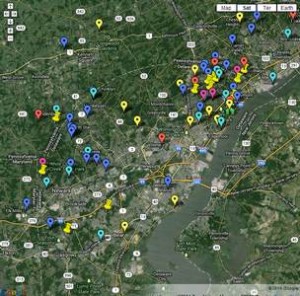 Window Replacement in Thornton PA
Our energy-efficient replacement windows will immediately spruce up Thornton PA homes. We have the widest selection and highest quality when it comes to Homecraft® Inc. vinyl replacement windows or Andersen® wood replacement windows.
New Doors in Thornton PA
There's no better way to welcome your family and visitors than with a sleek new front door. Rely on us for the knowledge and skills to design a brand new entryway for you with doors that are beautiful and durable. If you require a weather-resistant storm door to protect your home, we are here to help. If you need to replace your old garage door with a new state of the art one, we are here for that too.
New Siding in Thornton PA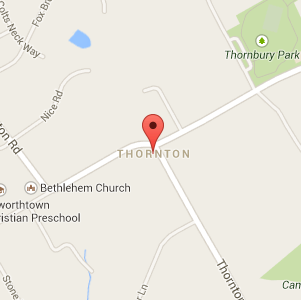 With new quality siding, your home is well insulated and more energy efficient. Homecraft® Inc. can give you the traditional look of cedar shake siding or modern vinyl siding that needs little maintenance. With siding in Thornton PA, there's no need to paint ever again.
Roofing in Thornton PA
For the best in roof repairs and new roofing in Thornton PA, turn to our GAF Master Elite® roofing contractors to install high-quality roofs punctuated by expert installation. Our "Golden Pledge™" warranty protection is the foundation on which we operate.
Gutters in Thornton PA
Gutters from Homecraft® Inc. can stand up to the demands of the weather. You need well-designed and properly installed gutters to adequately divert the flow of water off your roof and away from your foundation. We do all we can to keep your home safe from water damage, so count on Homecraft® Inc. for your next gutter system.
Home Improvement in Thornton PA
Our home improvement service are second to none, providing you with a commitment to 100 percent customer satisfaction. Need to replace worn parts? What about repair damage? We can do it all, making smart home improvements for your peace of mind. Your home is your biggest investment, so invite our skilled and experienced team of professionals to install the highest quality roof possible. From top to bottom, Homecraft® Inc. can make your ideas and designs come to life with top-quality installation.
Areas we serve
Recent Jobs in Thornton, PA