Upper Providence, Pennsylvania
Need Roofing, Siding & Replacement Windows in Upper Providence PA?
Check us out! Homecraft® Inc., provides homeowners in Delaware, Maryland, New Jersey, and Pennsylvania with roofing, siding, replacement windows, doors, and gutters. You can count on us to be your trusted name in home improvement services in Upper Providence PA when it comes to siding, window replacement, roofing and gutters. We use only the best, most respected brand name materials and exceptional customer service at prices you can afford, backed by three decades of successful experience.
Let us illustrate how our talented team can help make your home a more comfortable and valuable place to live in Upper Providence PA, a township nestled in Montgomery County. It's home to over 21,000 people, with cozy neighborhoods and a flourishing downtown area.
Here are just some of our home remodeling and renovations services: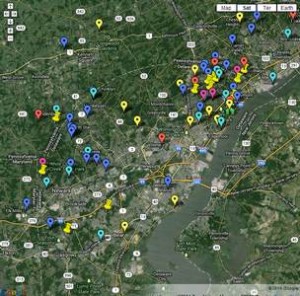 New Doors in Upper Providence PA
It's obvious why we're the leading door company in Upper Providence PA! Let new doors warmly welcome your family and visitors. Let our techs install a weather-resistant storm door to protect your home or replace your old garage door with a beautiful new automatic door.
Window Replacement in Upper Providence PA
Windows are an ideal way to improve the look of your home while cutting back on monthly energy usage and costs. Our replacement windows come with the widest selection and highest quality available. Whether you choose our own Homecraft® Inc. vinyl replacement windows, or our Andersen® wood replacement windows, you will be treated to superior performance, guaranteed energy savings, and many years of reliable service.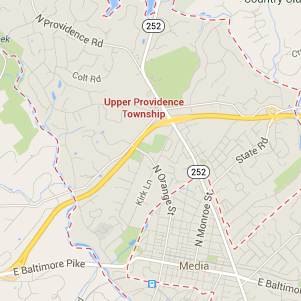 Wood and Vinyl Siding in Upper Providence PA
Need new siding? Look no further than us. In fact, our cedar shake siding or vinyl siding in Upper Providence will last for decades and help to insulate your home. Homecraft® Inc. can give you the traditional look of cedar shake siding to match the style of your quaint home or quality vinyl siding for a whole new look with no maintenance necessary.
Seamless Gutters in Upper Providence PA
It's time you got peace of mind of knowing that your home is safe from water damage. That's where quality gutters come in, paired with a well-built roof. Upper Providence homeowners have come to count on Homecraft® Inc. for their gutter systems that divert rainflow due to rain, snow, or ice efficiently. Let us install new gutters on your home in Upper Providence PA today!
GAF Roofing in Upper Providence PA
We are GAF Master Elite® roofing contractors, something only three percent of U.S. contractors can claim to be. This means we give you the highest quality roofing systems thanks to the industry-leading Golden Pledge™ warranty protection that we offer. Your roof needs to be top-notch or you risk leaks and other damage to the interior of your home. Get a strong, dependable roofing system from Homecraft® Inc. this year.
Home Improvement in Upper Providence PA
With Homecraft® Inc., we make your ideas and designs come to life with smart home improvements, backed by a dedication to 100 percent customer satisfaction. From repair to renovations, our skilled and experienced team of professionals is here to boost your home's value and curb appeal.
Areas we serve
Recent Jobs in Upper Providence, PA