Wallingford, Pennsylvania
Stellar Home Improvement Services in Wallingford PA
Wallingford PA, a community founded in 1687, was named the 9th best place to live in 2007 by Money magazine. It's very clear as to why! Let us keep improving your homes and neighborhoods with top-notch remodels and repairs.Homecraft® Inc., your top source for excellence in home improvement, delivers top-quality craftsmanship, materials and products built to last. Backed by customized attention that can't be beat, you get superior service in Delaware, Maryland, New Jersey or Pennsylvania for roofing, siding, replacement windows, doors, and gutters. From small repairs to complete home renovation, Homecraft® Inc. is a perfect choice.
Seamless Gutters in Wallingford PA
Wallingford PA homeowners, you don't want to experience water damage, clogged gutters or ice dams, right? With quality gutters, Homecraft® Inc. promises you those days are over. Our team of professionals can install your gutter system that's built to last, efficiently diverting rainflow due to rain, snow, or ice.
Roof Repairs and New Roofing in Wallingford PA
As a vital piece of the structural system puzzle for your home, the roof is your last line of defense to prevent weather from damaging the interior. There is never a better time to bolster the strength of your roof than with services by our Homecraft® Inc. contractors. Residents in Wallingford PA can be rest assured of quality, because we are GAF Master Elite® roofing contractors, giving you the country's highest quality roofing systems backed by "Golden Pledge™" warranty protection.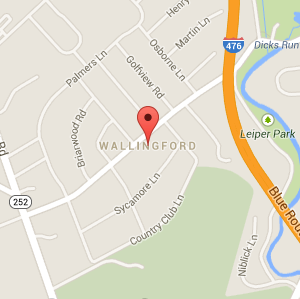 Energy Efficient Window Replacement in Wallingford PA
Old windows can be drafty and very inefficient. This is why you need high-quality windows in Wallingford PA. Luckily, we have the broadest selection and highest quality when it comes to Homecraft® Inc. vinyl replacement windows, or Andersen® wood replacement windows. You are treated to superior performance, guaranteed energy savings, and many years of service you can count on.
Entry Doors and Patio Doors in Wallingford PA
Let new doors warmly welcome your family and visitors. Let our techs install a weather-resistant storm door to protect your home or replace your old garage door with a beautiful new automatic door. It's obvious why we're the leading door company in Wallingford PA! 
Quality Home Improvement in Wallingford PA
Adding value to your property is as simple as making a home improvement such as an addition or interior design work. Small repairs… a new kitchen…whatever you need, we can do it. Lean on our Homecraft® Inc. team to help you achieve your dreams so you can finally have the home you want in Wallingford.
New Siding in Wallingford PA
Want to increase your energy efficiency? Get new siding in Wallingford PA so you can save money on energy bills and maintenance bills, as you won't have to paint ever again. Let Homecraft® Inc. give you the traditional look of cedar shake siding or modern vinyl siding that you've been looking for.
Areas we serve
Recent Jobs in Wallingford, PA