Homecraft® Inc. is the most trusted name in home improvement services in Wilmington DE. Siding, window replacement, roofing, gutters – we do it all for your home, with the most respected brand name materials and exceptional customer service at affordable prices. We provide our neighbors in Delaware, Maryland, New Jersey, and Pennsylvania with roofing, siding, replacement windows, doors, and gutters that are unmatched for quality and value. Take a look at our service area to see how we can serve your home improvement needs.
With more than 30 years of successful experience behind us, Homecraft® Inc. has earned a reputation as the preferred provider for roofing, siding, gutters, doors, and replacement windows among Wilmington DE homeowners. Whether you need a simple repair or a complete home renovation, Homecraft® Inc. delivers superior craftsmanship, materials and products built to perform, and the personal attention every customer expects and deserves.
Window Replacement in Wilmington DE
When it comes to replacement windows, Wilmington DE homeowners know they'll enjoy the widest selection and highest quality when they choose Homecraft® Inc. Whether you choose our own Homecraft® vinyl replacement windows, or our Andersen® wood replacement windows, you will be assured of superior performance, guaranteed energy savings, and many years of reliable service from your new windows. For residents of Wilmington DE replacement windows are a great way to improve the look of your home while reducing monthly energy usage and costs. We can even bring our expertise to create a beautiful and spacious sunroom enclosure to help you enjoy outdoor living in the comfort of your own home!
Dependable. Reliable. Dedicated. Friendly. A great value! These are just some of the ways our customers for siding, window replacement, doors, gutters, and roofing in Wilmington DE describe Homecraft® Inc. We'd appreciate an opportunity to demonstrate how our skilled and talented team can help make your home a more comfortable and valuable place to enjoy life.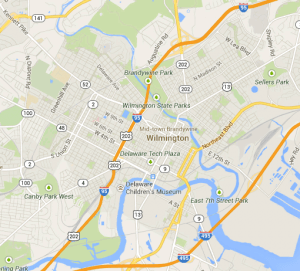 New Doors in Wilmington DE
The doors on your home should provide an open welcome for family and visitors alike. For new doors in Wilmington DE your best choice is Homecraft® Inc. We can design a brand new entryway with a rugged, durable entry door; replace a balky old patio door with a smooth-operating new sliding door; add a weather-resistant storm door to protect your home; or even replacing your rickety old garage door with a beautiful new automatic door. Its no wonder we are among the leading door companies in Wilmington DE!
New Siding in Wilmington DE
For the very best in new insulated vinyl siding Wilmington DE residents turn to Homecraft® Inc. Unlike many other Wilmington siding contractors we offer you a choice of siding materials. Choose the traditional look of cedar shake vinyl siding to match the look and décor of your frame built or Cape Cod home. Or select quality vinyl siding for a beautiful new look with virtually no maintenance requirements. Either way you'll know you are getting the best value in siding that Wilmington DE has to offer.
Roofing in Wilmington DE
Your roof is the single most important structural system in your home, tasked with protecting your house and your family from all types of weather. You don't want to mess around with cheap materials or shoddy workmanship on your Wilmington DE roofing system! That's why so many of your neighbors trust Homecraft® Inc. for roof repairs and new roofing in Wilmington DE. As a GAF MasterElite™ roofing contractor, we can offer you the country's highest quality roofing systems, backed by the industry-leading "Golden Pledge™" warranty protection. You'll sleep better under a Homecraft® roof!
Gutters in Wilmington DE
A great roof can't do its job unless it is accompanied by well-designed and properly installed gutters. Wilmington DE homeowners have come to rely on Homecraft® Inc. for gutter systems that are built to handle almost any volume of rain, snow, or ice, efficiently managing the flow of water off your roof and away from your home. Installed on your home in Wilmington DE, gutters from Homecraft® Inc. will deliver the peace of mind of knowing that your home is safe from water damage.
Home Improvement in Wilmington DE
Your home is your most important investment and you want to be sure to maintain it properly. That means replacing worn parts, repairing damage, and making smart home improvements on Wilmington DE homes. From rooftop to basement you can count on Homecraft® Inc. to provide ideas, designs, and top quality installation of all your home improvement and repairs. Our skilled and experienced team of professionals treats every home we work on like our own! Your satisfaction is 100% guaranteed.
Find out more about Wilmington DE
FREE Estimates on Wilmington DE Home Improvement, Windows, Doors, Siding or Roofing.
Call Homecraft®, Inc., today at 1-877-494-0377 to schedule a FREE in-home consultation and estimate for your Wilmington DE home improvement project, roofing, siding, replacement windows, doors, or gutters.
Areas we serve
Recent Jobs in Wilmington, DE
---
Elliott Z.
Pro Via bay window and double hung windows with mastic siding color natural Slate
Near
Glen Berne Dr,
Wilmington
,
DE
19804
---
Elliott Z.
GAF Timberline shingles color Biscayne Blue
Near
Rambler Rd,
Wilmington
,
DE
19810
---
Elliott Z.
Andersen double hung windows color sandstone
Near
Melrose Ave,
Wilmington
,
DE
19809
---
Elliott Z.
Pro Via vinyl double hung windows with transom and a arch top picture window Mastic raised panel shutters color black
Near
Weldin Ridge Rd,
Wilmington
,
DE
19803
---
Elliott Z.
ProVia entry doors and storm doors
Near
Carr Ave,
Wilmington
,
DE
19803
---
George S.
Provia Windows
Near
Brockton Rd,
Wilmington
,
DE
19803
---
Elliott Z.
GAF timberline shingles color Barkwood and Mastic soffit fascia and gutters color Almond
Near
Justin Ln,
Wilmington
,
DE
19810
---
Elliott Z.
GAF Timberline shingles color Weatheredwood
Near
Paschall Ct,
Wilmington
,
DE
19803
---
Elliott Z.
Mastic Ovation siding color Quiet Willow and Mastic Ventura vented soffit color white and ProVia vinyl windows
Near
Fresno Rd,
Wilmington
,
DE
19803
---
Elliott Z.
Mastic siding color white and louvered shutters
Near
Hillside Rd,
Wilmington
,
DE
19807